I want to preface this by mentioning that this is not a paid Ad for Whole Foods 365.
One of my absolute favorite snacks is Cheese curls aka cheese puffs — whenever Im PMS-ing, this is the one snack that I reach for.  Recently though, everytime I tried my goto Cheese curls (the UTZ brand), my tummy would be bloated and I was generally uncomfortable so this time around, I went to Whole Foods and tried their Cheese puffs.  You can see for yourself that it passed the safe test using our app,  here is the  video of that: Supermarket App Pro Video on Cheese Puffs from Whole Foods
Here are the ingredients of Whole Foods Cheese Puffs:
Degerminated yellow cornmeal, expeller pressed oils (sunflower seed, safflower seed and/or canola), cheddar cheese seasoning (corn maltodextrin, whey powder, salt, cheddar cheese powder [cultured pasteurized milk, salt, microbial enzymes] yeast extract, citric acid, cane sugar, onion powder, natural flavor, garlic powder, dextrose, buttermilk powder, paprika extract (color), annatto extract (color), white vinegar powder, experller pressed canola oil, non-gmo.  
None of these ingredients are on our unsafe database but that doesn't mean that is is a healthy snack.
Because Ive been researching ingredients for the longest time, I can already spot the problematic ingredients on this list, such as:
Maltodextrin — a common food additive, approved by the FDA. Its very similar to corn syrup, minus the sugar content, but along the lines of highly processed. It has a high glycemic index value, which can spike your blood sugar.  Maltodextrin is used as a filler to increase volume of processed food as well as a preservative.  Its also very inexpensive (made from corn) so its used in other products such as lotion and hair care.  Here are the dangers of maltodextrine:

Spikes blood sugar (not good for diabetes)
Changes bacteria composition in the gut
Increase growth of E.coli  (associated with autoimmune and crohn's disease)
Impair intestinal mucus release (risk of colitis)
Digestive disorders

Degerminated yellow cornmeal — simply means that the corn has been processed and that it has been removed of nutritious, oily germ and bran, which makes it shelf stable.  A healthier alternative to this ingredient would be to buy "whole grain"
Expeller pressed oils (Sunflower seed, safflower seed and/or Canola) —

Sunflower oil generates the most aldehydes that any other oil when frying.  Aldehydes increases risks of cancer. It also causes inflammation, may cause allergic reactions, increase blood sugar levels, increase weight gain and potential risks of toxicity.
Safflower seed oil is high in fat and calories and may interfere with blood clotting, do not use if you are taking medication for blood clotting.
Canola oil, is the safest of the three expeller pressed oils but its also capable of promoting inflammation as well as arterial calcification.
…and to think this product is a product that doesn't have known 'unsafe' ingredients, can you imagine what the unsafe ingredients can do to your body, your health and overall quality of life?  Anyway, I hope this was helpful, if you want us to analyze a product and ingredient, please don't hesitate to use our Contact form.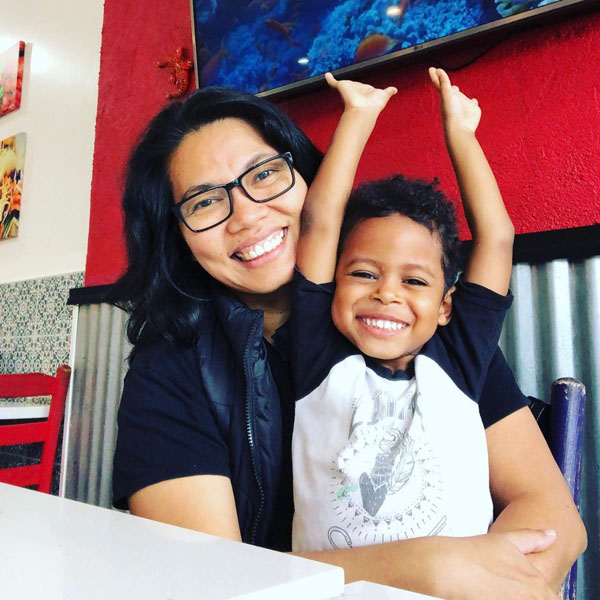 Founder
Fevi became an advocate for food is medicine when her dog, Junior, was diagnosed with cancer. In that journey, she discovered how food played such an important role, first in animal health and then eventually, her own health. When she became a Mom, it reinforced the importance of healthy, natural and fresh food. She is a researcher, by profession, and her skills have helped in intimately understanding how the food industry has prioritized profits over health. As the Founder of Source Partners, she hopes to support the next evolution (perhaps, revolution) of the food industry.